The android and iOS app markets are on fire. We hear stories of these applications-based startups raising millions in funding. Many entrepreneurs are choosing the tech space and launching their ideas in the form of applications. With the widespread power of the internet, reaching your audiences through digital platforms like an application is more manageable.
Every business person wants to stay on top of their game. Thus, we have come to help you stay ahead of the curve. In this blog, we will discuss five hot tips you cannot afford to miss out on while choosing a mobile app development company.
5 Hot Tips You Need To Understand
Winning the business game is all about numbers. The amount of money it takes to develop an app is humongous. One may have an in-house team or outsource the project to a mobile app development company. They may focus only on android app development or iOS app development.
Whatever scenario fits you; these five tips will help you provide knowledge while saving time and money.
#1 Understand Need
Do you want water, or do you need water? The answer is the latter. This reason compels us to pay for a water bottle when you can quickly get water for way less.
At the time we need a product, we are willing to spend money. And our willingness to spend excessive cash depends on the intensity of the product to satiate a need. The need can increase our social status, sustain our life, push us towards success, etc.
Thus, when you understand why and how humans are willing to spend money, you know that our needs play a central role. Therefore, when developing an application, ensure it satiates a core need. The stronger the intensity of the need, the more we are willing to shell out of our pockets.
#2 Selecting the right platform and database
Once you land upon an idea that targets a core need, the next decision is to select the platform. But, how to choose a mobile app development company? Depending on the demographic, consumer preference for a specific system, etc., will decide the mobile platform you choose.
For example, it makes sense for American startups to focus on iOS app development. Most users in America use iPhones. But, this changes for Indian audiences. Thus, selecting the right platform is crucial.
If you find out that targeting more than one platform is the best course of action, opting for a hybrid development makes more sense.
#3 Design Goals
Keep the design simple and functional. So many applications to compete go over and beyond than necessary. As a result, consumers may feel lost, confused, overwhelmed, etc., when using the application. And that's the opposite of what we want for our businesses.
However, simplicity does not mean you have to limit creativity. Simple creatives make more impact. Usually, a mobile app development company will have dedicated designers who ensure that the application gives the best experience to the user.
#4 Prioritize security of your user's data
Many applications require a user's geolocation, phonebook access, messages access, etc. Thus, it becomes your responsibility to take care of the data. The frequency of cyberattacks is high. Therefore, talk to your service provider to ensure the latest and most robust security protocols to avoid data leakages and subsequent PR scandals.
#5 Limit Ads and Banners
Generating revenue is hard in the beginning. Your funs are allocated to product growth and attracting clients. Thus, the idea of displaying ads on your application is enticing.
However, too many ads can destroy user experience and cause users to quit using your application. That will be a massive loss of resources.
Thus, ask for constant feedback from your users to make sure that you aren't overdoing it. Listen to what users have to say in the review section. Address those issues ASAP, and you will be good to go.
What To Do Next?
Now that you know these five tips discuss them with your tech team or mobile app development company. They will help you integrate them perfectly. If you struggle to find the perfect team to work with, use these points to help you.
Shortlist prospective companies.

Study their website and portfolio.

Examine the functionality and design of the portfolio. Judge the application on these criteria only since you are looking to judge the competency of the company, not the owner of the application.

Go ahead and ask for a quote for good companies.

Additionally, ask if they focus on android app development, iOS app development, or both.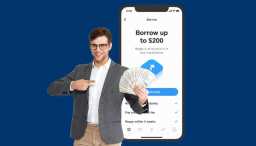 A user-friendly and efficient loan lending app is crucial for B2B success in the rapidly evolving financial technology l...
Dipti Singhal
Nov 27, 2023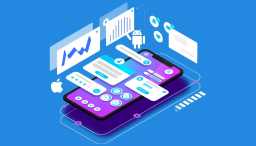 In today's fast-paced digital world, mobile applications have become integral to our daily lives. Mobile apps have r...
Mohit Mittal
Nov 16, 2023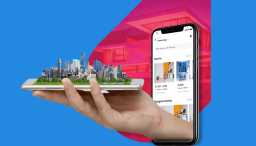 Are you ready to embark on a digital journey through the captivating world of real estate? Imagine having the power to b...
Dipti Singhal
Nov 06, 2023