Are looking out for the most innovative Web Design trends in 2019? Then you have landed at the right place. Go ahead and know all about the latest web design trends in the industry. Web Design is the Website layout which is referred to as the user experience aspect of website development. Initially, web design was usually designed for desktop browser and since mid 2010s, web design become ever-increasingly important for mobile and tablet.
What is Web Design?
Web Design refers to the website layout displayed on the internet. Web Designer is responsible for a website's layout, content of website. Appearance involves images, color and fonts. A good web design is always considered to have a unique and simple design with unique, eye-catchy and small content. Most importantly the web design should be responsive and adaptive design. In responsive web design, content on the website moves dynamically depending on the screen size. In adaptive web design, layout size is fixed which easily match the common screen size. Here are the Web Design trends in 2019:
1.) 3D Illustration:
Visuals are more effective than text. An illustration can be effectively placed on website's landing page. Many brands use personalized illustration for their brand's landing page. As illustrations is more interesting than an abstract text leaving a deeper brand concept with unique and bold colors.
2.) Minimalism Design:
Minimalist design approach is also termed as flat design which uses clean, open spaces, simple two-dimensional illustrations. Minimalist designs are chosen so that websites can be loaded faster.
3.) White Spaces:
White space is the breathing room for elements around page elements. Use of white space improves the user experience to read and navigate easily so that important elements are highlighted easily. Basically, it is a devoid of graphics creating a better user-experience. Over-graphic and visuals are simply ignored by the visitors and thus bounce rate is increased.
4.) SEO:
Integrating SEO on your website is an important aspect, as design and development of a website is of no use if it is not generating leads or reaching the goal conversion rate. SEO will help you reach your target audience and spread word of mouth about your brand. It will generate organic traffic by making your website rank in the Google SERPs.
5.) Chatbots:
These days, chatting with bots drives more traffic by giving auto-suggestions or when Facebook ask you to tag a person in a photo. Here are benefits of bots: a.) Conveniences of instantly replying to the user's query b.) Better efficiency
6.) Mobile Responsiveness:
With 5 billion mobile users accessing the internet can turn into a customer, if and only if the website is mobile responsive. Technology is growing band with an increase in technology devices such as smartphones and tablets. Google also ranks mobile responsive websites and highlights it. Google algorithm change has led the Google to prioritize mobile-first indexing. Google did such a change to motivate the companies to work on their websites and make them mobile responsive so that mobile users can enhance their online experience.
7.) Video :
Video gain more attention of the visitors and makes them stay longer and engage themselves in the video. Google has also started featuring web pages with video content. This is an efficient way to get your website rank in the Google SERPs.
8.) User friendly Interface:
Your Website's interface should be user-friendly as clumsy interface increases the bounce rate and it becomes difficult to reach the goal conversion rate.
9.) Use Natural Shapes:
Shapes like fluid shape, straight lines are more into consideration in this era of technology advancement. The shapes which are not the exact geometrical shapes like circle, rectangle and square are termed as fluid or organic shape. A subtle background featuring organic shapes and lines behind the page heading look awesome. Straight lines are replaced by elements which are drawn from the natural shapes such as flowers, leaves, lakes, ponds, torn pieces of paper etc. Natural shapes improve the look and feel of the website.
10.) Speed:
Loading speed of website should be at least 3 seconds or less than that. If the page loads faster then a user stay longer on the website. Because of speed update algorithm updated by Google in July 2018, your website's page load time should be decreased to improve their search engine rankings. Thus speed is considered as the second most important aspect to rank in search engine rankings.
Conclusion:
If you are looking forward for Web Design Services for your website then we provide complete range of website design for new website or the existing ones. For any queries, drop your comments in the comment section below.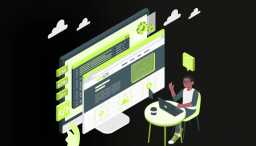 If you wish to have a qualified website that is navigable and well designed and it should contain all the rich-featured ...
Dipti Singhal
Aug 30, 2022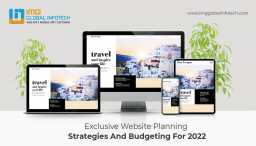 The planning for websites is a crucial part, most companies hire website building companies, and website development com...
Dipti Singhal
Apr 15, 2022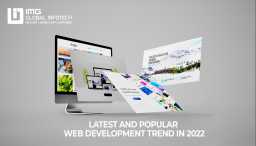 It has been visible that the impact of artificial intelligence is a changing tool. Users expect the website to load fast...
Nick
Mar 10, 2022