The health care app development is a process to build an application for the health care sector. As digital technology has overtaken all the spheres and the health sector must revolutionize. The app is user-friendly, and the purpose is to assist people in managing their medical conditions. As technology is getting advanced, therefore the need for building healthcare apps is increasing. The health care app development company can assist you in idealizing and defining the right way to use that.
Mobile health is highly used in the current era, where the technology of mobile phones is highly used in the health sector. The main use of health care applications is to maintain health records and deliver information to patients and healthcare professionals regarding preventive measures, tracking the record, and checking the progress.
It is estimated based on research that the development and growth of health care applications in the market will take a boom. Whereas, from the side of the patient they are supporting and loving healthcare apps, and they usually prefer doctors who are using health care applications.
Reason for Emergence Of Healthcare App
The development of Healthcare applications is the need of the hour because patients are well satisfied with the personalization care delivered through this digitized technology. This hyperconnectivity enables real-time sharing of data about health care and nutrition and has medical health and medical verticalness.
The health tech startups and medical care facilities are focusing on building user-engaging apps for better connectivity with their patients. The motive is to deliver high-quality care and improve the outcomes of health conditions. With the emergence of smartphones and digitalization, which is at a peak, health care services have taken a new turn in establishing personalization of care.
Major Benefits of Healthcare apps-
To Doctors-
The use of health care applications enables real-time monitoring of conditions of patients and allows access to data, making the treatment process much more effective. It enables securing data collection with the motive of delivering personalized interventions. It allows easy access in determining lab test records and scan reports or other health care records.
It enables proper maintaining records and doctors can easily manage time and appointments can also be handled through it.
To Patients-
This health care application makes appointment allotment much easier and allows establishing push notifications for follow-ups. Push notification helps patients in remembering about its follow-ups. The improvisation through this technology advancement allows patients to get updated information based on daily routine. This also provides access to patient calories taken and required to be consumed with a comparison report. Making taking care of health requirements simpler, and it delivers faster access to records in real-time.
Features of Eligible Healthcare Application-
Compatibility and Interoperability
The new health care application must coordinate with the established health care system And effortlessly interact with the new age system. Depending upon the usage of the application and the person who is using the particular application, such as a patient-doctor or physician. The purpose of the application changes based on the user of the application, therefore compatibility and interoperability is determined through it.
Hosting
It is highly vital to consider the compatibility between traditional and modern systems which will be considered with the health ecosystem, resulting in the seamless performance of the application. Data is secured by hosting on the cloud, which leads to better performance of the app, and uptimes are reduced.
Data Security
Security is a crucial factor in the development of any particular application, and when it comes to Healthcare applications it becomes highly vital. Healthcare management system ensures end to end data encryption. For better functioning, one can further implement multifactor authentication with the motive of mitigating risk.
Regulatory Compliance
Coordinating with a reliable healthcare app development company to follow all the rules and regulations that are associated with app development. The need for experts is usually a common approach to building legal healthcare applications. Proactive developers can help you in assisting with well-versed mandating policies.
API Components


When a new API is integrated into your established health care system or integrated third-party tools. API enables data to flow and ensures security and privacy, and the main motive of API is to ensure smooth integration and interoperability. Therefore, it is essential to determine the structure of the data exchange mechanism to not allow any API to allow other third parties.
Final word-
It is visible that the health care sector is adopting new technologies faster. And, it can be certain that in upcoming years management through application in the health care sector will become essential. The other factors are dependent on the type of healthcare app you want a mobile application development company in Jaipur to build. They deliver highly customer-oriented services.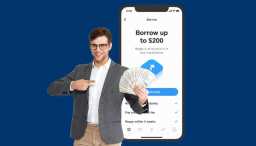 A user-friendly and efficient loan lending app is crucial for B2B success in the rapidly evolving financial technology l...
Dipti Singhal
Nov 27, 2023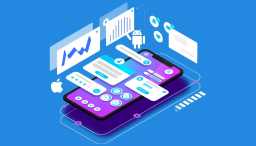 In today's fast-paced digital world, mobile applications have become integral to our daily lives. Mobile apps have r...
Mohit Mittal
Nov 16, 2023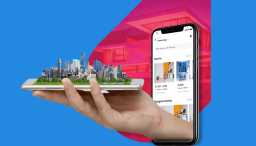 Are you ready to embark on a digital journey through the captivating world of real estate? Imagine having the power to b...
Dipti Singhal
Nov 06, 2023