MOBILE APP
15 Best Voice Recorder Apps For Android Users In India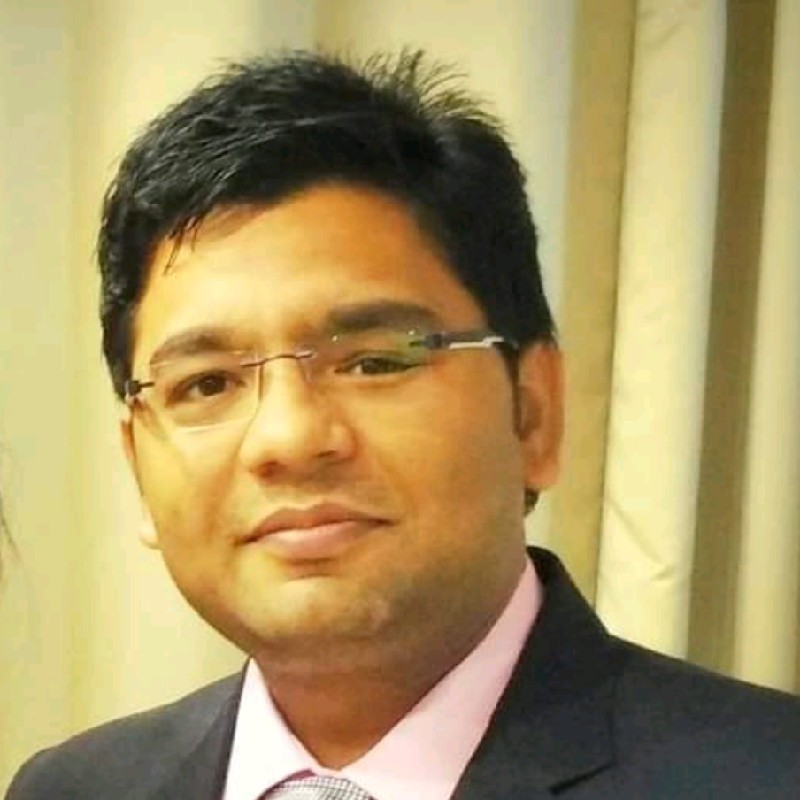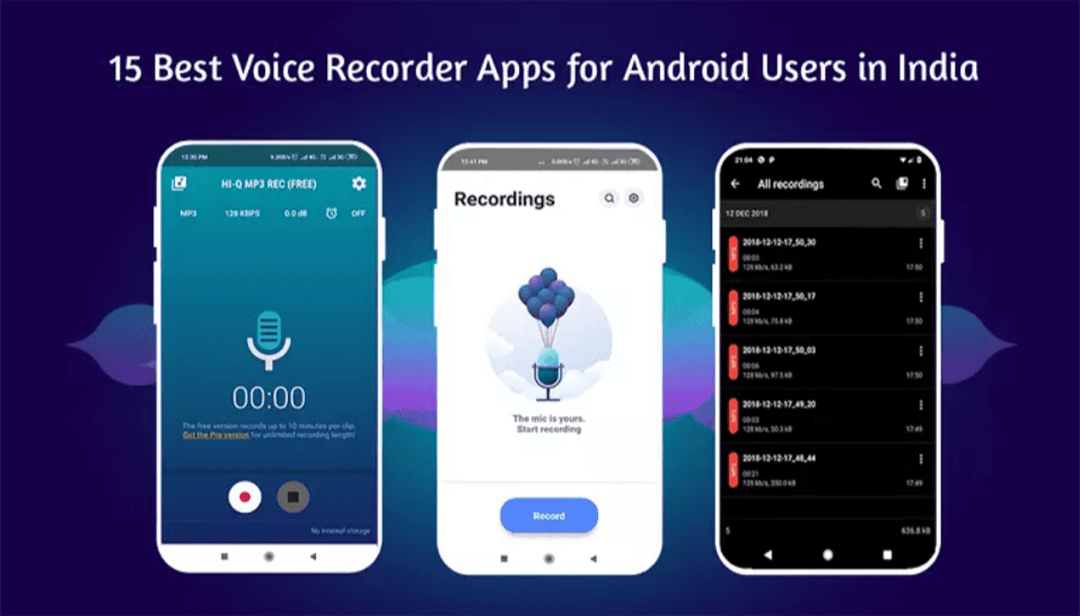 Let's look at the top 15 Android voice recorders developed by reputed custom mobile app development company.
ASR Voice Recorder
ASR Voice recorder is mostly preferred as they are free to download. It supports cloud integrations; therefore, uploading the recordings to your Google Drive, Drop Box, and others are easy. Some of the other standard features included in the ASR voice recorder are gain switch, playback speed controls, Bluetooth support, and the ability to automatically skip the silent parts in a recording.
Rev Voice Recorder
The simplicity added with its full-featured transcription, dictation, and recording app increases this voice recorder's value. Some of the best features the Rev voice recorder includes are easily synchronized with the cloud services, records crystal clear audio from the background, best when registering at the sleep mode, file sharing through social media & email, and the ability to transcribe audio.
Easy Voice Recorder
As the name goes, it is one of the easiest voice recorders. You can start recording audio just by hitting the mic button and then share them to social media, Gmail, or any other cloud apps. The best feature is that it automatically changes to the file type you are recording. The widget support is provided in free versions, whereas you can get Bluetooth microphone support, stereo recording support, and more in pro versions.
Android's Stock Audio Recorder
Store your recordings for later recovery just by pressing the red button on your android device. The stock audio recorder is easy to download from the google play store, and it's completely free. The most important feature that makes the stock audio recorder the better one is their one-tap sharing through social media, email, supports plenty of major audio formats, enables background recording, and records best-quality MP3s.
Hi-Q audio voice recorder
If you need the most powerful MP3 video recorder for your use, Hi-Q is the best option. The MP3 records made in this type of voice recorder makes the audio files accessible with everything virtually. You can easily upload the recorded files to cloud apps once they are recorded successfully. Some of the best features of Hi-Q MP3 voice recorder include widget support, gain control, Wi-Fi transfer support, ability to choose different mic in your device, and more. The paid version holds many advanced features.
Smart Voice Recorder
If you are looking for a voice recorder app just for plenty of storage space, never hesitate to get this. They record and compress the audio and deliver the small file's output audio, which saves plenty of data storage space in your android mobiles or other devices. The best feature included in the smart voice recorder includes one-touch sharing to Gmail, social media, other cloud apps, live audio spectrum analyzer, multiple formats output recordings, and lock features that help the device stop turning off.
Lecture Notes
If you are a college student, this app is specially designed for you. It'sIt's easy to organize your taken notes, use them for doing your homework and a lot of stuff. There is no option for recording the audio natively in the free version, but you can get an add-on in the pro-versions. Apart from that, it also helps you to record any audio when you are using the app.
RecForge II
Are you looking for a voice recording app that provides the experience of audio editing software? If so, go with RecForge II without any hesitation. Some of the top features that make the voice recorder shine include the ability to run in the background, it holds Automatic Gain Control toggle switch, correctly records band rehearsals, and supports different audio formats.
Music Maker Jam
The best voice recorder every musician can pick up as they help in recording music, lyrics, and other related things that you need to do. It has an editor, particularly for production tuning, recording multiple tracks, and includes numerous tools for mastering and remixing.
Voice Recorder – Audio Editor
The audio recorder shines because of its high-quality audio clarity. You can easily edit the audio and hold an intuitive user interface. Features that the audio editor and voice recorder has superb sound quality, easily record in the background mode, easy to share recordings via Dropbox, SMS, Email, Social media, easy to manage the audio files, and more.
Otter Voice Notes
If you are a professional looking for a voice recorder app, these Otter voice notes are just for you. It includes basic and advanced features like playback, sharing, recording, cloud storage, transcription services, cross-platform support, and more.
Cogi – Notes & Voice recorder
Recording your audio is easy with Cogi, just hit the record button and get started. The vital reason everyone prefers them is that it easily synchronizes everything to the cloud and enables you to record any audio in the middle of any call.
High Tech Voice recorder
If you are looking for a standard voice recorder app, this High-Tech Voice recorder is a perfect choice. It includes basic and advanced features, namely trim audios, record, export to any format, save the recordings, share, playback old recordings, adjust the sample rate, and more.
Native recorder
Starters can use the voice recorder of this type. They are free and don't take much storage space. They include basic features, and therefore starters only can get the benefit of the native voice recorders.
Call Recorder
It enables you to set up any phone call recorders automatically and get activated when there is a call coming in. Some- of the features of the call recorder include sharing with any cloud services, social media, can record both sides of the phone conversation, share through SMS and Email, include password security as a privacy feature, and so on.
For more details on online voice recorders listed above, contact Us - the best android app development company in India.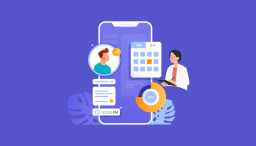 In today's fast-paced world, convenience and accessibility in healthcare services are paramount, so healthcare app d...
Mohit Mittal
Oct 04, 2023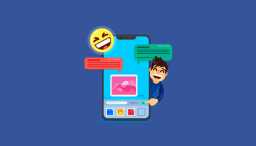 Looking at the current world, we can undoubtedly say that increasing competition in the social media industry is cut-thr...
Mohit Mittal
Jun 29, 2023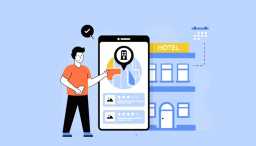 The businesses are flourishing in all industries, including the tourism industry who have digitised in the previous deca...
Mohit Mittal
Jun 06, 2023