Welcome to the world of Digital Marketing and selling. You must be looking for ways and methods to boost your online sale and attract more customers to purchase your product. Well, there is no need for you to go anywhere. We have got for the 5 Effective Marketing Strategies that can help give your business an essential boost and lure more customers and make permanent relations with customers.
Interactive Product Visualization
Enabling customers to see every detail of a product, in turn, will enable them to make an informed decision without regretting it afterward - helping you avoid complaints and negative reviews. For example, the recent addition of zoom option on various e-commerce sites has been a great help for businesses and consumers alike. It allows consumers to zoom in on certain details and get a better understanding of the item without actually touching it.
Artificial Intelligence (AI)
Today, business decision-making has become more data-driven and there is an ever-increasing demand for measurable metrics. For example, conversion rate, bounce rate, website traffic, engagement rate, etc. are extremely important factors for online marketers. This is where AI tools can be of considerable help to you. They enable you to gather as well as investigate data in real-time and track the way potential customers interact with your brand. AI facilitates better efficiency and competence.
Chatbots
Technically a part of AI, chatbots can be an important weapon for e-commerce companies when it comes to enhancing the customer experience. You can use chatbots to instantly communicate with customers and resolve their issues on multiple platforms, such as Facebook or your online store. A chatbot is basically a computer program that simulates a conversation with a human user with an intent to furnish some kind of service. Some chatbots are so advanced, it is really hard to distinguish them from chatting with a real human.
More Delivery Options
As an important aspect of e-commerce business, the delivery has to be fast, convenient and timely if you want to stay ahead in the competition in 2019. In fact, shipping is one of the key differentiators between many online competitors.
Optimize your website layout
After launching your e-commerce site, it's important to test your website's layout, language, and placement of conversion elements. When customers visit your website, you want to make sure it's easy and simple to check out — that they feel naturally inclined to purchase your products and that it's abundantly clear how to do so.
Conclusion
This is how you can boost the sales of your business and make your product buzz online. These five tips are all you should keep in mind in running your digital marketing campaign. Somewhere there is a customer waiting for your product, reach out to him with your digital marketing campaign with these effective strategies. So go forth and always be open to contact an expert from IMG Global Infotech for more tips.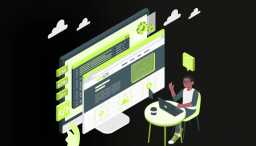 If you wish to have a qualified website that is navigable and well designed and it should contain all the rich-featured ...
Dipti Singhal
Aug 30, 2022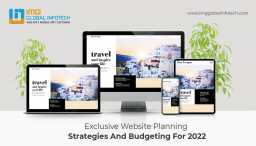 The planning for websites is a crucial part, most companies hire website building companies, and website development com...
Dipti Singhal
Apr 15, 2022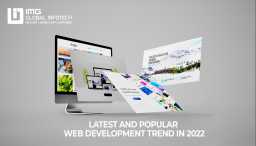 It has been visible that the impact of artificial intelligence is a changing tool. Users expect the website to load fast...
Nick
Mar 10, 2022