ON DEMAND
Food Delivery Apps: 3 Things That Will Give A Competitive Edge To Your Startup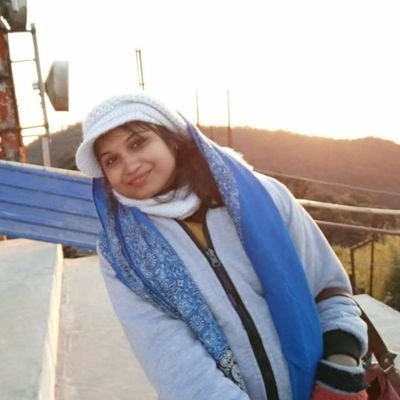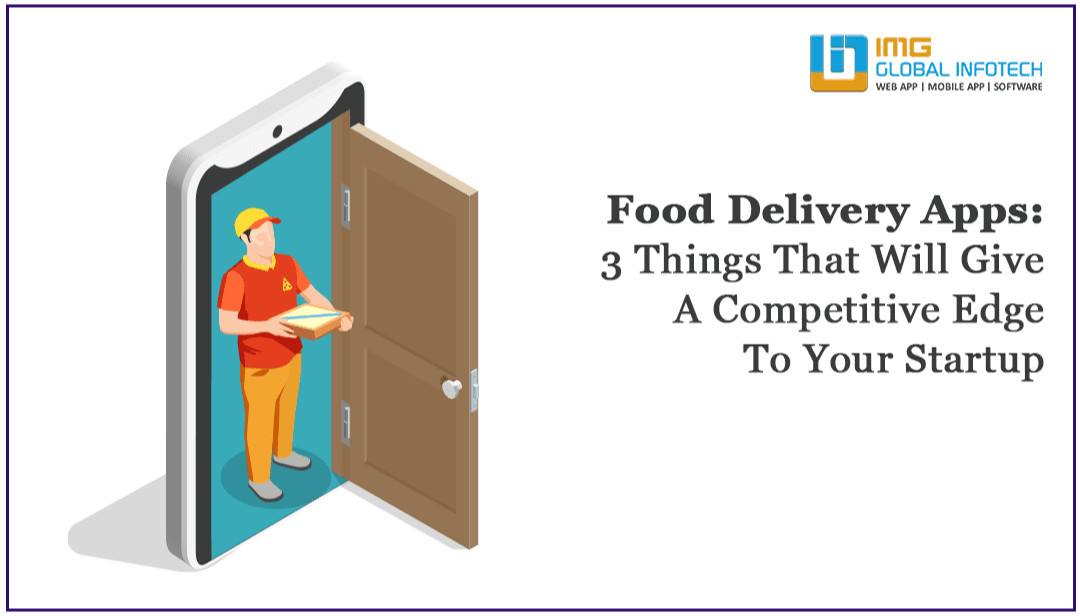 Zomato's IPO is proof that food-based tech startups have a long way to go. Since food is an integral part of our life, anything that brings us convenience and affordability can change how we interact with food. If you want to try your hand at starting your food-based startup, then you must get as much information as possible about the development of an app.
Simultaneously, you must understand which food delivery app development company can help you make your dream come true. In this blog, we will discuss the basics of food delivery apps and how you can deal with challenges that come along.
What is a Food Delivery App?
The food delivery app is the courier equivalent for food. It is an application on your phone that helps you order food from your favorite restaurants. But placing an order is just the tip of the iceberg for such applications. These apps also let you access offers, discounts, order food irrespective of time, track your order, give you a variety of choices, etc.
There is a vast space for innovation in this industry. In the next section, we have discussed the business model you can innovate and make the next unicorn startup from India.
Types For Business Model
You need to know the rules before you break them. Before any revolutionary innovation, you need to know the business models that exist. Here are three types of business models:
1) Aggregators
Your company acts as an aggregator by becoming a middleman between local restaurants and customers. Local restaurants do not have the means to deliver the food. Your application makes it possible for these local eateries to provide the products. The consumers do not want to go out. Thus, your app makes the consumption of food convenient for the consumer.
2) All-in-one model
If you already have restaurant and delivery personnel, you can develop an application to deliver the food yourself. It increases your profit and lets your customers enjoy the food at their convenience.
3) Restaurant to Consumer Model
This model is similar to the all-in-one model, but the restaurants are big chains like McD, KFC, etc. They have the resources to make a single app and get a higher investment rate from that application. These companies offer food deliveries to their customers through their websites or app to certain specific regions.
Ideas For Food Delivery App
The business model deals with a restaurant delivering food to customers through an intermediary or an app they own. In this section, we have discussed two different approaches.
1) Deliver Foods From Cloud Kitchens To Consumers
Cloud kitchens are different from restaurants. While restaurants have a dining space, cloud kitchens don't have that. Cloud kitchens have the kitchen space and then function solely by delivering food. An application makes the process of delivery easy and quick. It also saves the cost overall. You pay less on rent, electricity bills, staff, etc., and can function even at night. Thus, the ROI is much greater than restaurants.
2) Meals And Meal Kits Delivery
Ordering all the meals of the day costs you less if you order it from one vendor. These meal services deliver everyday day-to-day food. On the other hand, Meal kits are for people who like to cook at home but want portion-appropriate ingredients. A meal kit provides ingredients, recipes, and the condiments you may require to cook the food. You follow the instructions and cook it yourself. A meal kit is popular in the US but uncommon in India.
Challenges In The Food Delivery Space And How To Tackle Them
1. Tough Competition
The more popular startups have the first mover's advantage. They entered the market and have a loyal fan base. Breaking into the market will be tough. Thus, an innovative idea is necessary to launch yourself to the top. You can tackle the challenge by making an application so smooth and easy to use that your initial users become your walking and talking advertisers. A competent mobile app development company with years of experience is your best bet to make such an application reality.
2. Fluctuating Prices Of Ingredients
Raw food material is constantly fluctuating. Thus, planning your budget becomes difficult. It may feel tempting to hike up your service charges, but it may drive away interested users. A careful balance between the two is necessary. Hiring a culinary expert is your best bet to tackle this challenge. Your food delivery app development can also help you tackle it. Every time groceries' prices dip, you can give a discount to encourage users to order more.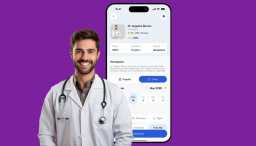 Visiting a doctor is required sometimes. Usually, people prefer contacting a doctor by visiting them after making an app...
Dipti Singhal
May 23, 2023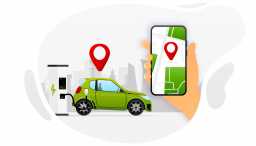 Today, on-demand apps have not only saturated the market, but also conditioned people to order their needs online while ...
Dipti Singhal
May 16, 2023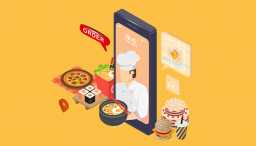 Postmates, Grubhub, and Doordash are online food delivery services that make it as easy as possible. You can order your ...
Dipti Singhal
May 09, 2023