Web Development Services
Top 10 SEO Tools Plagiarism Checker That Will Help You To Find Duplicate Content On Websites
By Lokesh Saini
1690
Creating unique content is a fundamental aspect of a winning SEO strategy. If done well, it can significantly boost your website rankings in SERPs results. On the other hand, it can ruin your brand's overall image. In a nutshell, to survive and thrive in today's thickly competitive world of the Internet, you need to keep producing high-quality, unique content.
Curating content is the job of a specialist content writer, so how do you know your hired writer is producing 100% unique content for you? It's super-easy; there are several tools out there that let you quickly find plagiarism on your website.
And, in this blog, we'll be putting forth the top ten content uniqueness tools that are most trusted, so scroll down and have a look: -

1. Duplichecker

If you are looking for a free tool to check the uniqueness of your website's content, then Duplicheker is a reliable FREE tool. It is a powerful tool that detects plagiarism in a given content and points about grammar and spelling mistakes. It's easy-peasy, you can either input your website link and click check, or you can upload your content directly, just copy-paste, and know whether the content is unique or not.
You'll have to wait for a short while to get the results of plagiarism. The best part is that you don't have to create an account to check.
However, you need to note here that there is a word limit of 1000 per content, but you can check multiple times. The interface is easy and smooth to use.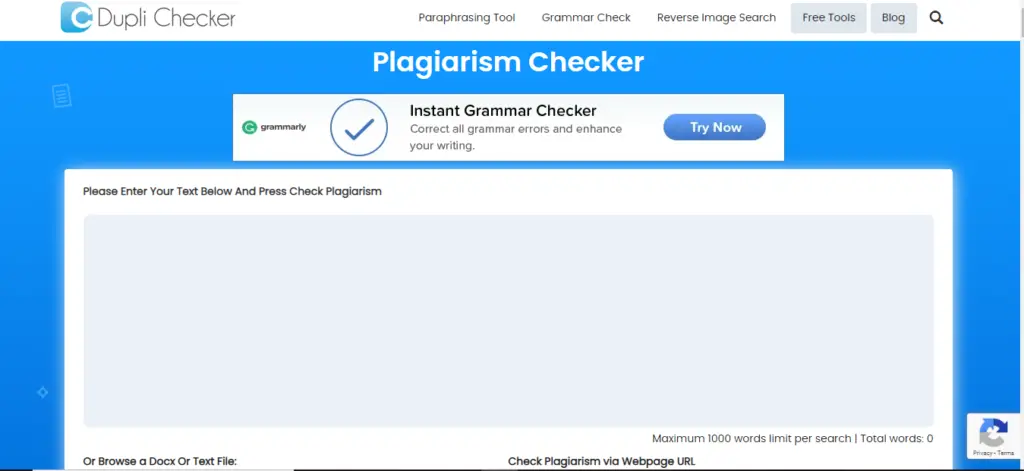 2. Plagiarism Checker

Second, on the list is the plagiarism checker. It is straightforward to use; copy-paste the content or put the link to check the content's uniqueness.
The plagiarism results redirect you to Google search pages; it uses a search operator to check duplicate content on your website. You can also set it to search for Yahoo or any other preferred search engine.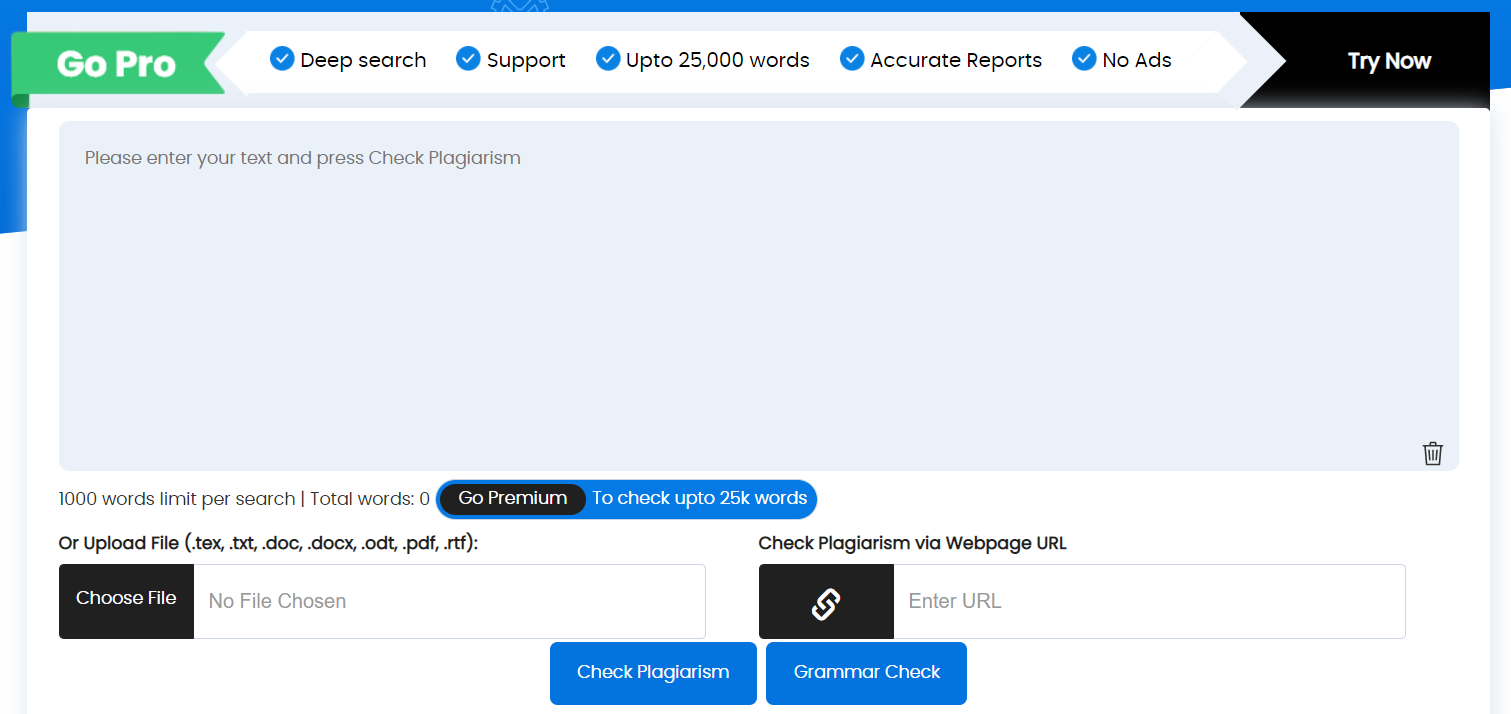 3. Siteliner

If you want to check your entire website for any plagiarism, then Siteliner is the best tool. You've to input your website in the search box, and it will scan the website. The result's load time depends upon the content's loading time, the number of words per page, both internal & external links, and so much more.
Although it will take a few minutes, the results are worth the wait. You can also download the report of your website plagiarism as a PDF report. The free scan of the Siteliner service is limited to one scan, per month, per site, but Siteliner premium is affordable.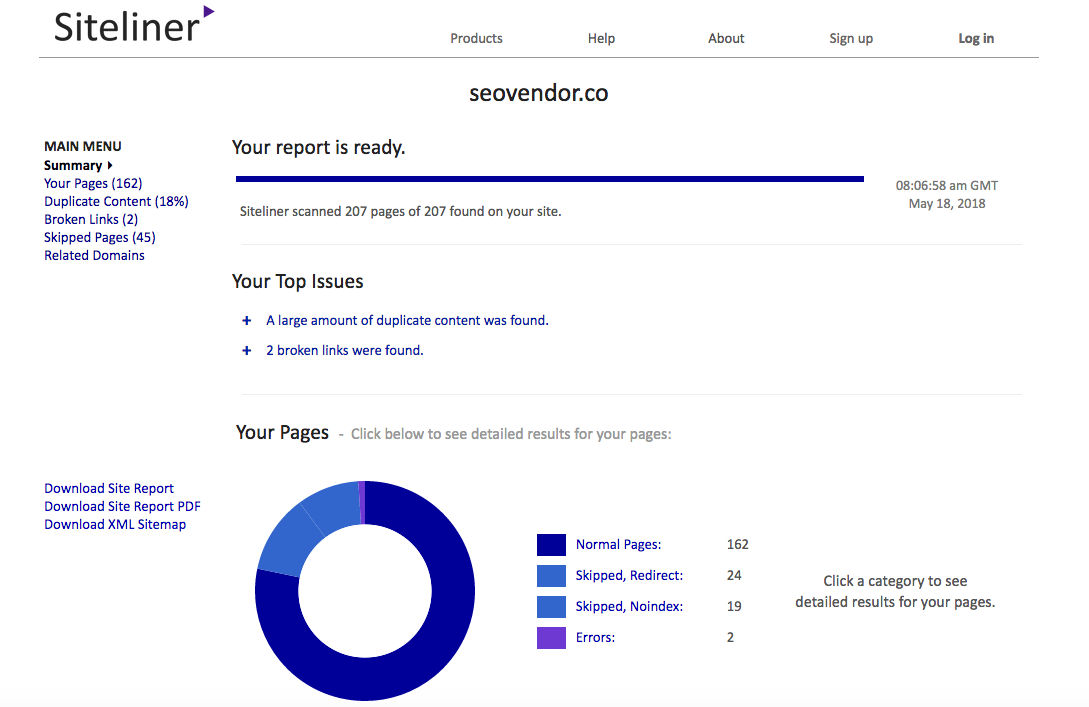 4. Copyscape

Copyscape offers a FREE URL search, and results appear in a few seconds. However, you need to know that the Copyscape doesn't conduct deep searches; it breaks down the content into text for partial duplication.
It is a free comparison tool that highlights any duplicate content in the entire text. The number of searchers is limited in free service. The premium account of Copyscape provides you unlimited searchers with deep searches, search full sites, monthly monitoring of plagiarism, and search text excerpts.
5. Plagiarism Detector
Fifth on the list of best websites to check plagiarism is plagiarismdetector.net. It gives you access to copy and paste the text on the text, check by URL, and exclude URL.
The results will indicate the percentage of content plagiarized in the text, highlighting the sentences in red. The sources of the plagiarism content are also displayed. You can also download the entire report.
6. PlagSpotter

The PlagSpotter is a thorough, quick & free copy content checker tool. You can easily scan the entire web page for duplicate content in less than minutes with sources from where the content has been copied.
There is an originality feature on the website, including the links to those sources for more reviews and comparing text flagged as duplicate. The PlagSpotter URL search is FREE.
You can sign up for a 7-day trial to enjoy a plethora of features, including batch searches, plagiarism monitoring, full site scams, and so much more. If you want to get the premium version of the PlagSpotter, it is affordable.
7. Copyleaks
The Copyleaks is one of the best tools plagiarism checkers to check for business or academic plagiarism online. A though, cloud computing will find copies of your content over the Internet.
The search engine scans over 60 million pages of the Internet & databases. The Copyleaks supports multiple file formats, including text, HTML, doc, pdf, and more, in your preferred language!
8. Small SEO Tools
You can plagiarism check your content in the simple steps:-
There are more than options to enter your text; this will include uploading your document, choosing Dropbox, or copy-paste from your website in the text box.

If you want to exclude any URL, then you've to click on Exclude a Specific URL.
Then, you've to click on the "Check Plagiarism" button to thoroughly analyze the content.
When the analysis is done, you'll be an exact percentage that tells the content's uniqueness and originality. The phrases will be highlighted as red.


9. Grammarly
An SEO firm in India prefers Grammarly's paid version to check the entire content for grammar and spelling mistakes.
With Grammarly, you can also check the content for plagiarism. Using this tool will ensure that content is easy to read, add value to your on-page optimization strategy. It scans more than 16 million web pages and the entire databases of ProQuest. It instantly checks for grammatical mistakes.
Grammarly will highlight the passages which are plagiarized and highlighted sections that have been published early. You'll receive advanced feedback on sentence structure, conciseness, word choice, and clarity.

10. Plagscan
Plagscan is another top-rated duplicate content checker software, which was launched in 2009. It is a fully online tool, and no need to download it. Plagscan has a wide customer base of 1500, 000, and 1500 businesses, booming.
This tool is preferred for on-premises data processing, single users, businesses, and education institutions. It offers a variety of paid plans to opt for. You can use this duplicate content checker tool in simple steps:-
You've to register on Plagscan.
You need to upload your document.
You have to start the plagiarism scan.
And, finally, view the report.
You can either upload the content from your device and import the text from the URL at a specified location.
You can upload from a cloud, such as One Drive, Dropbox, and Google Drive.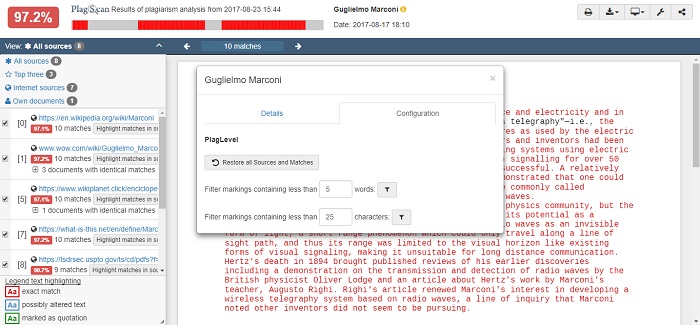 Let's Wind Up

If you want your content to be unique, user-friendly to read, and engaging that connects with readers, it is imperative to hire a trustworthy SEO agency in India. Make sure they're on board a panel of qualified and passionate content developers to deliver quality content.

Do you've any other duplicate content checker tool to add to this list, do share with us in the below comment section!
Visit: Techviral For More Informative and interesting Articles.